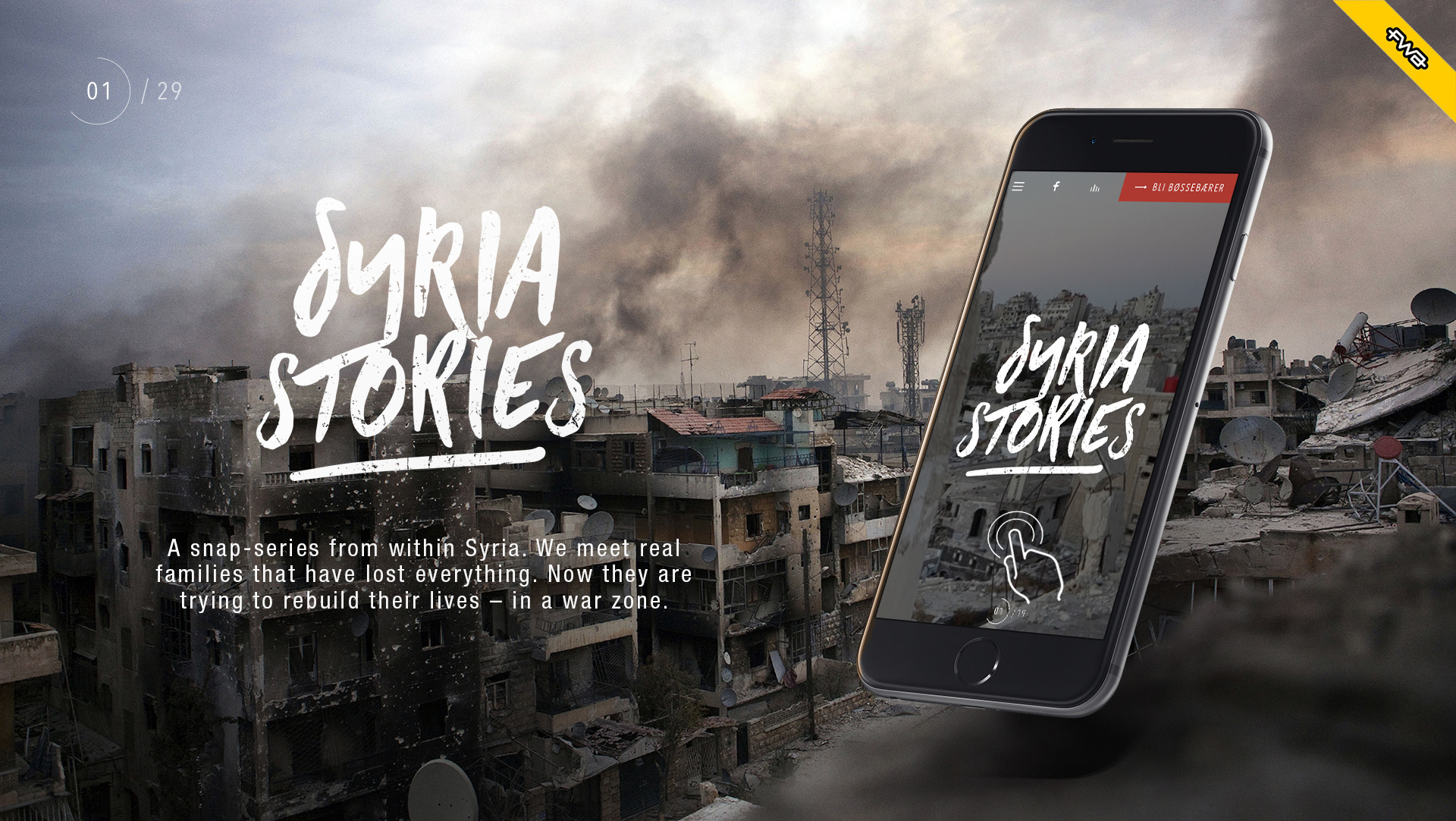 There's no lack of images and videos from Syria, but it all seems so far away. 
We decided to give people a first hand's experience of how it is to live in a war zone. 
​​​​​​​
Syria Stories is a mobile snap-series from within the war zone in Syria. Filmed by people on the inside, we meet families that lack food, water and medicines. Built as a Snapchat experience you can navigate through the stories with your thumb. And most importantly - you can use it to donate to the Red Cross.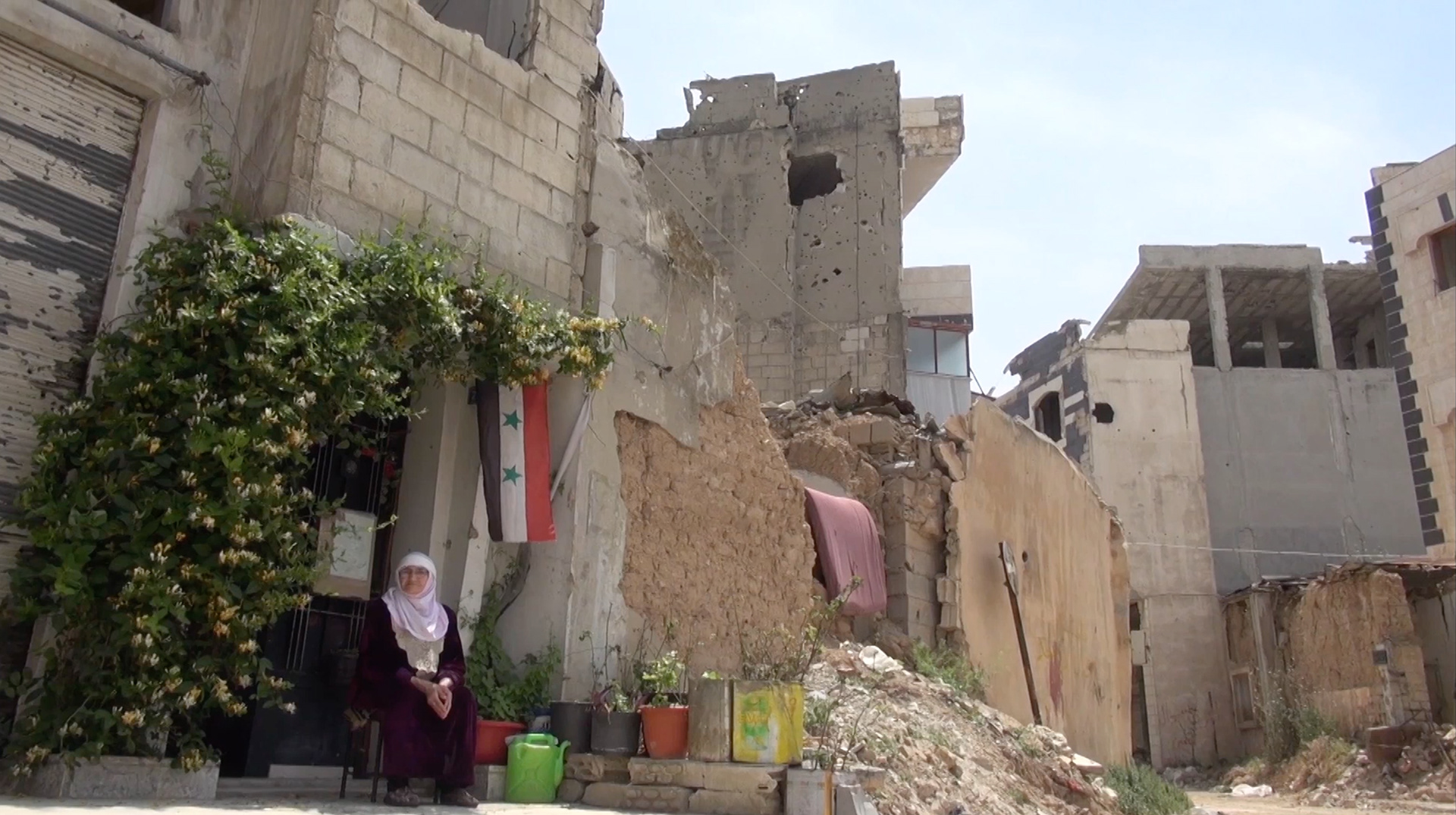 Visuelt 2017 - Gold
Webby Awards 2017 - Nominee: Public Service & Activism
Webby Awards 2017 - Honoree: Mobile Sites & Apps
Gulltaggen 2017 - Bronze
Agency: POL
Copywriter: Maja Folgerø
Art Director: Snorre Martinsen
Designers: Andrea Engum, Ole Jakob Bøe Skattum
Account Manager : Ina Egelandsdal
Account Director: Monika Augustsson
Digital Production: APT
Designer: Victoria Karlsson
Producer: Linda Tillier
Tech Lead: Pål Smitt Amundsen
Developers: Christoffer Aalhol. Marius Nettum, Thomas Lein